DESIGN
And now for our opening act*Exterior design may vary by country.
Folded Galaxy Z Fold3 5G, seen from the hinge side. It turns to show the Cover Screen with a colorful wallpaper onscreen. The phone continues turning until it hits the open side, and unfolds to reveal the Main Screen.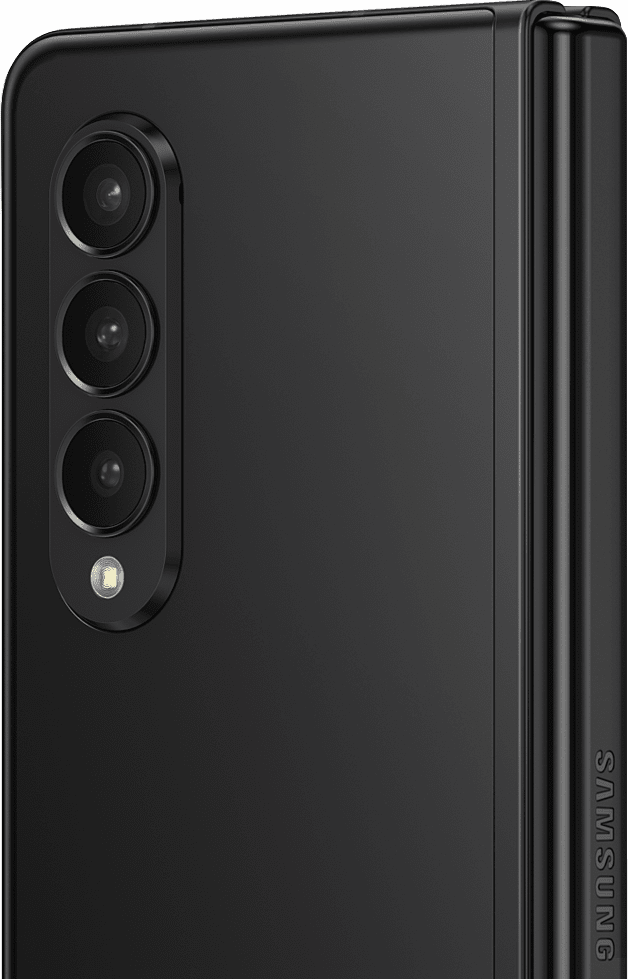 FORM FACTOR
Stands up, stands out, unfolds.
Symmetrical. Flexible. Stands upright on its own. The next era of smartphones just spread its wings.2
*Image simulated for illustrative purposes.
Get more done with multiple windows
Optimize your workflow and keep things moving with three multi-windows that let you schedule, edit and build presentations, all on the same massive screen, without flipping back and forth.
*Screen layout can be adjusted in Settings. Screen layout adjustment availability may vary by app.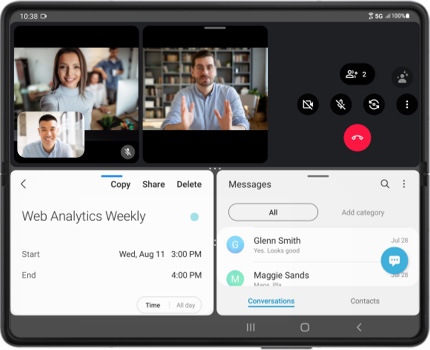 Work smarter, not harder
Get everything done, all in one place, on a phone designed to unfold new possibilities for your business. Now you can work across three apps at once. Schedule, edit and build presentations on the same screen. You can even jot down that amazing idea with the S Pen while video calling.♢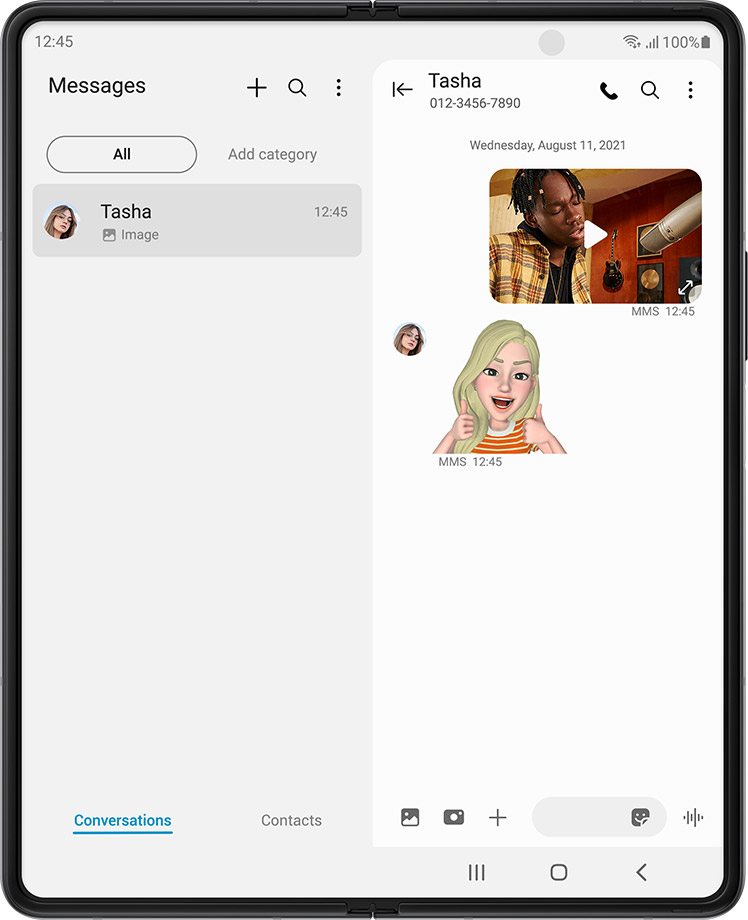 SIZE
Two screens are better than one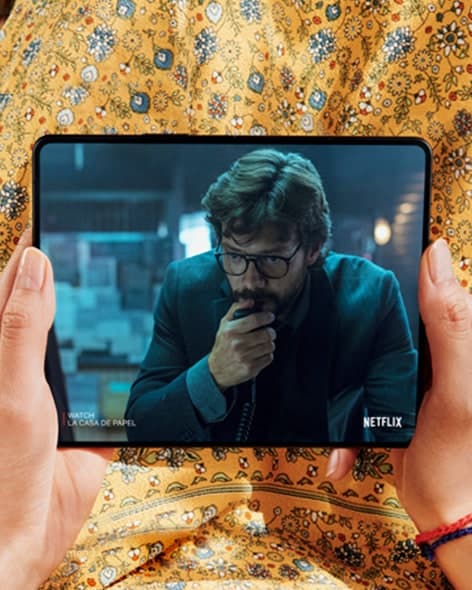 See more and do more with the ultimate phone that unfolds to reveal big screens, inside and out. Folded, it's a premium 6.2-inch smartphone.3 Unfolded, you've got an expansive view that opens new possibilities.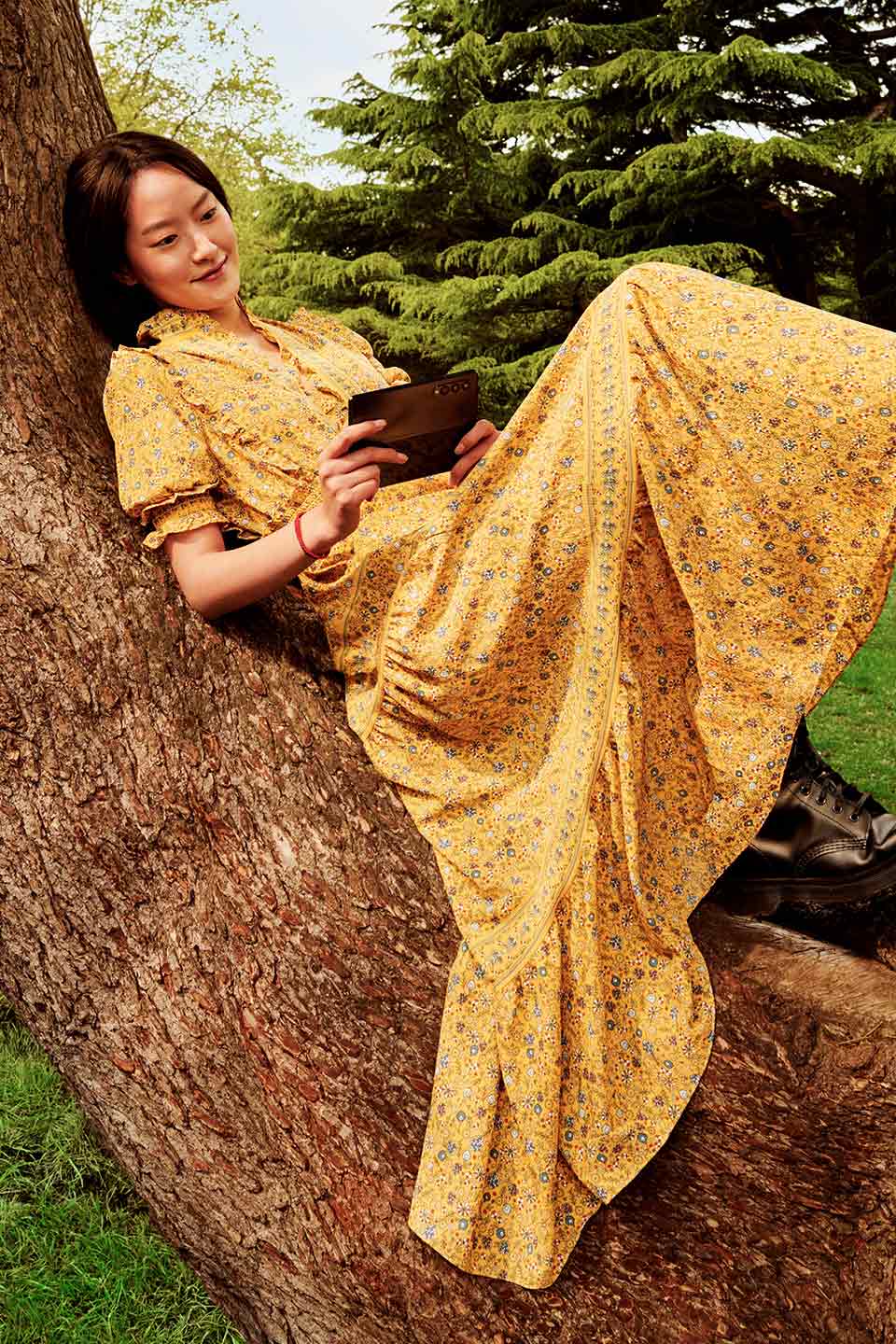 Bold, timeless color. Galaxy Z Fold3 5G shines in three instant-classic hues that are sure to turn heads.
PHANTOM BLACK
PHANTOM GREEN
PHANTOM SILVER